I know, it's been quite long since the last time I posted in this blog..Really sorry for the lack of updates..I've been soo busy with the wedding, and I update
my wedding blog
more often because there are a lot of things I wanna share there..hehe..And I haven't take any outfit pics lately, but, of course I will not neglected this blog so I also wanna share a little stories about the wedding :)..
As I said in
my twitter
, the wedding was held in 3 days with 4 costumes. Yesss!! it made me really tired, especially because I have to wear a
sunting
in my head that is very heavy. I won't talk much about it because I already share them in my wedding blog, so just let's the pictures talk ;)
First Day - Wedding Ceremony or
Akad Nikah
The Akad Nikah was held at my house and there are only closest friends and family that were invited. At that day I'm officially became Delon's wife :)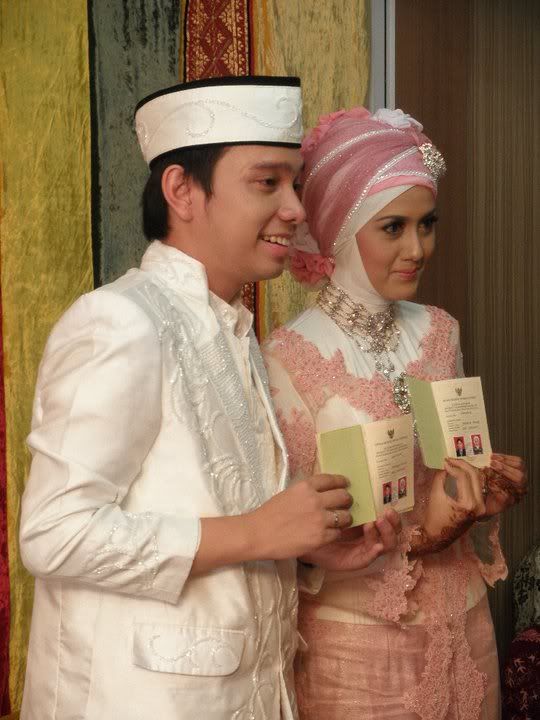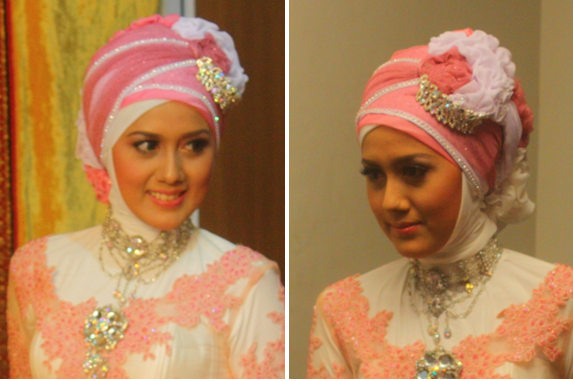 Second Day - Wedding Reception in Acehnese
It was held at Sasono Adiguno TMII. Most of the guest are my parent's friends. But of course there are also me and Delon's friends that come. hehe. And the sunting that I wore on my head was very heavy.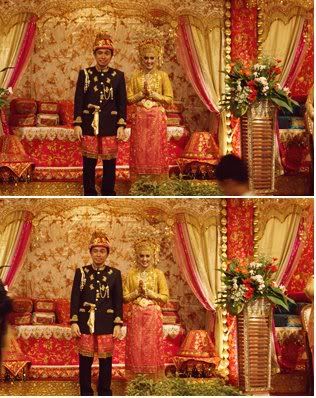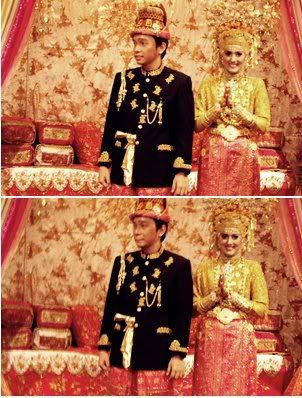 The pictures are taken and edited by my friend, Sendy. Thank you dear :)
Third Day - Wedding Reception in Padangnese
I can say this is the most tiring day. Because it was held from noon to night at Delon's house. I also have to change the costumes, from the Padang costume into a kebaya. The
sunting
that I wore in that day was also heavy but not as heavy as Aceh's one. Because this is a modern
sunting
:)..But still, wearing it for more than 4 hours made me soo dizzy. haha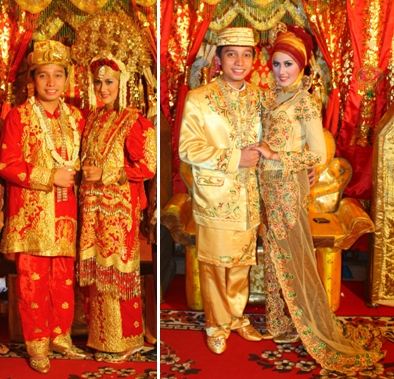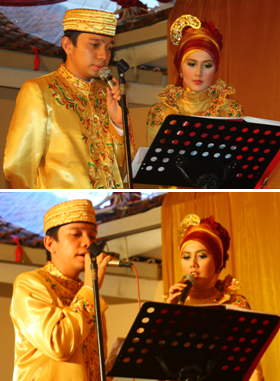 All of the pictures are taken by friends and cousin. The pictures from the photographers are not ready yet. And this is also the first time I shared them in blog. I haven't shared them on my wedding blog ;)
See you in the next post. I will share about my honeymoon outfit..hehe