Just wanna share a new hijab that I bought from an online shop named
Claroshop
:D..In one set included veil *the shocking pink* and headdress *the grey inner*
I wore it yesterday to my friend's wedding and a little meet up with my girls!!
Now,let's the pictures talk by themselves :)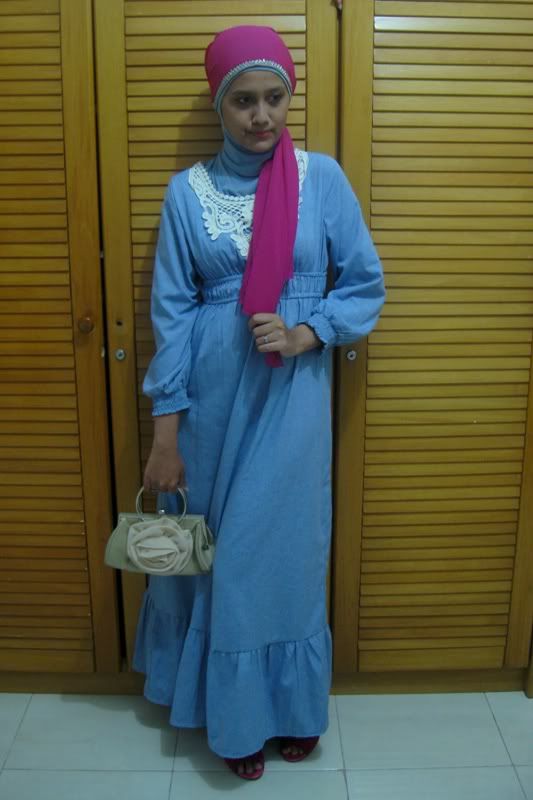 [Denim Dress - ITC Kuningan | Hijab - Claroshop | Shoes - Nabila's | Clutch - Mom's]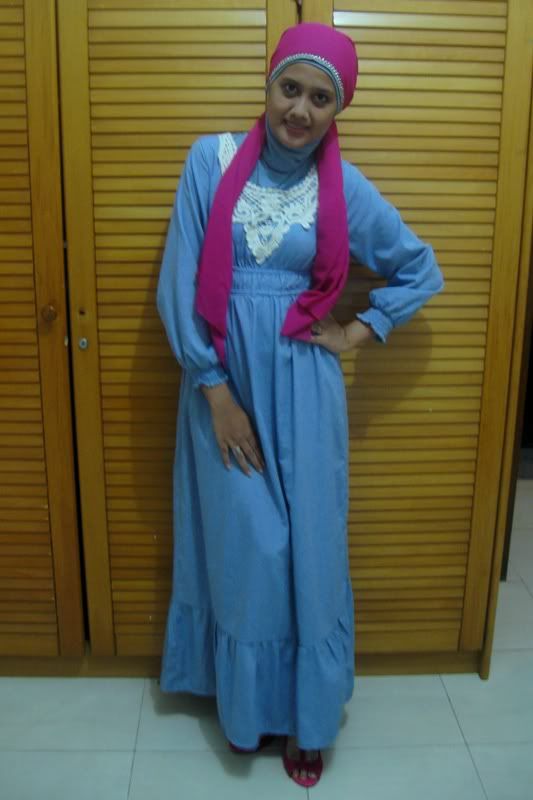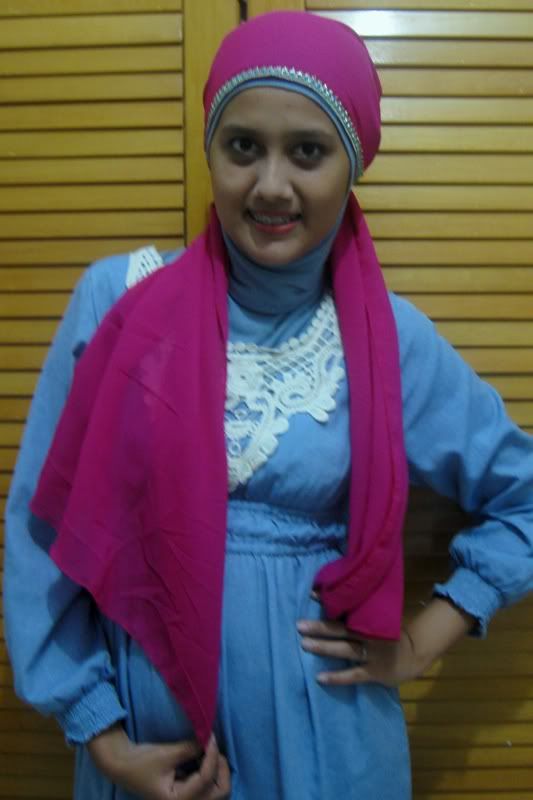 Which style is suit me better?
Remember that I said that I'm joined the
Hijab Scarf
quiz for Ied look? (
click here
)
Luckily, I won it and the prize just arrived and I love it!! It's a super cute necklaces from MissMarina *the sponsor of Hijab Scarf* :) :)
Thank you for all of you who commented on the post..coz Hijab Scarf picked the winner based on the number of comments..I didn't know it..So, I must be thankful to all of you my sweet readers who make me win this cute necklace :) :) *huugss you all*
Anw, for you who curious what is the the answer for the question in
previous post
..I'll answer it now :D..
there are 3 differences.
1) The shoes, one is wedges and the other is heels.
2) the inner hijab, one with the black one the one just the white lace.
3) black bangles, one I just wore one, the other I wore two bangles :D..
who answer it correctly? ;)..no one answer the third answer..