Yesterday me and Delon went to my friend's wedding at a mosque in Sentul, Bogor. When I arrived at the wedding I kinda surprises because the wedding theme color is purple and I also wear purple on that day. It seems like I included in the committee. If I know that the theme color is purple, I think I'll choose another dress to wear :p..
The one that married is my friend from college in University of Indonesia majoring International Relations. Here are some pics from the wedding :)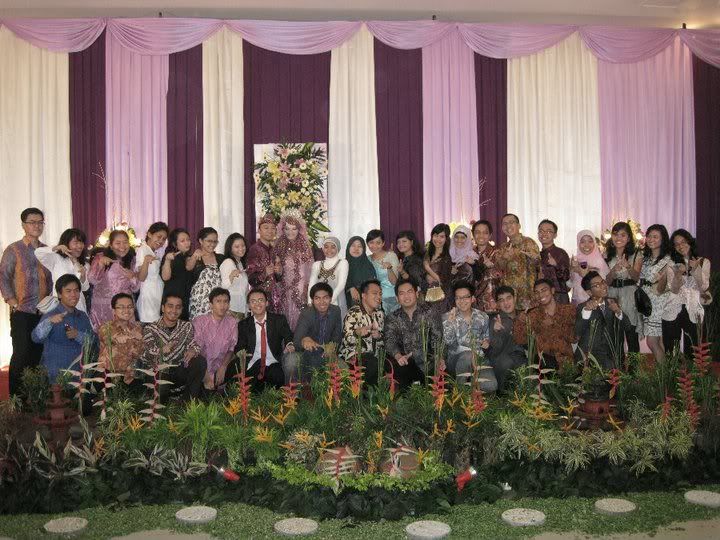 and there are two my friends, Mario and Ainan, who can't come to my wedding on December, because they will go abroad at that time. One to work and the other to study. So, we took the early wedding pic :p..hahaha
Will miss them a lot :')
Anyway, back on end of July. I already wear the same dress to my high school friend's wedding. But I always forgot to take the picture. What I wore is almost the same.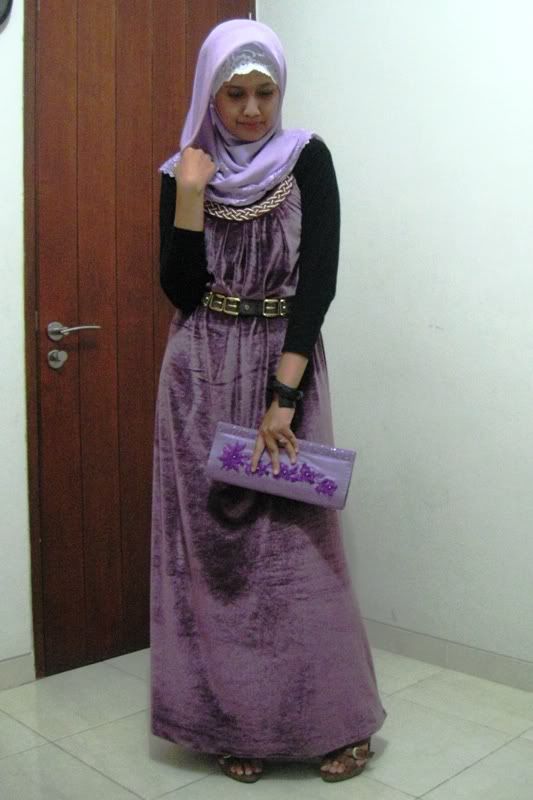 But, at that wedding I went to my sister,
Nabila
, not with Delon. Because the party held in Friday night and Delon still at his office :)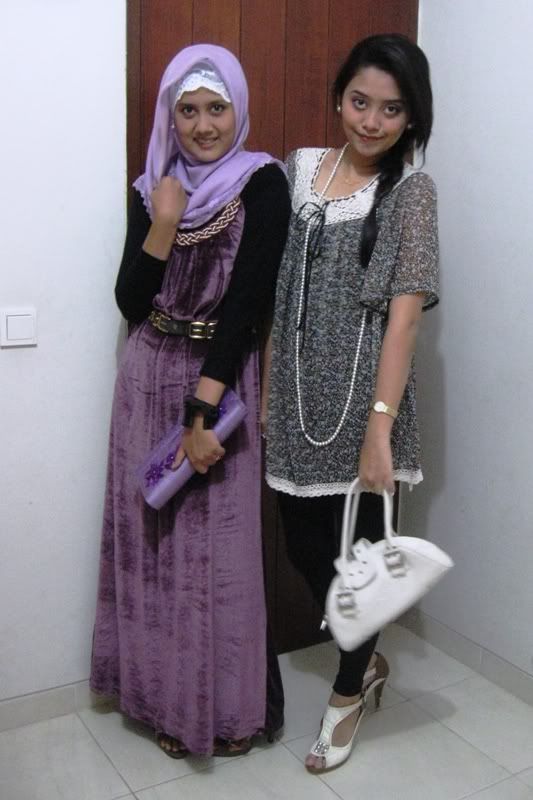 The detail look of the purple clutch. It was my beloved aunt's clutch..I always miss her when I wore her stuffs :')..may she rest in peace know..
about my outfit, can you find the differences? ;)