Personal Life
Back To Wedding Preparation
Monday, September 20, 2010
The wedding
InsyaAllah
will be held in less than three months and there are a lot of things that we haven't done yet. And last weekend I got days off on saturday and sunday from the work thingy and it's a very rare thing for me!! So, don't waste our time, me and Delon looking for the wedding souvenir, fitting the reception costumes at the vendor, and finalizing the invitation design. Really happy coz there are some things that already done about the wedding preparation. More about the wedding preparation thing, can be read at our wedding blog "
The Journey of DnF's Wedding
"..but,it's written in Bahasa, so I'm sorry if some of you, esp the international readers, can't understand it..
Last Sunday me and Delon went to my cousin's house who handle about the invitation. We talked about the design..Since the receptions will held twice in two different days and different places, so there will be two different invitations too. The designs are same, but the colors and some details will be different..
Before went to my cousin's house, we had a quick date at Plaza Senayan. Actually we really want to watch a movie, like
Sang Pencerah
*Indonesian Movie*, but we have to skip it because the wedding thingy is much more important for us :)
These are some photos of my outfit last sunday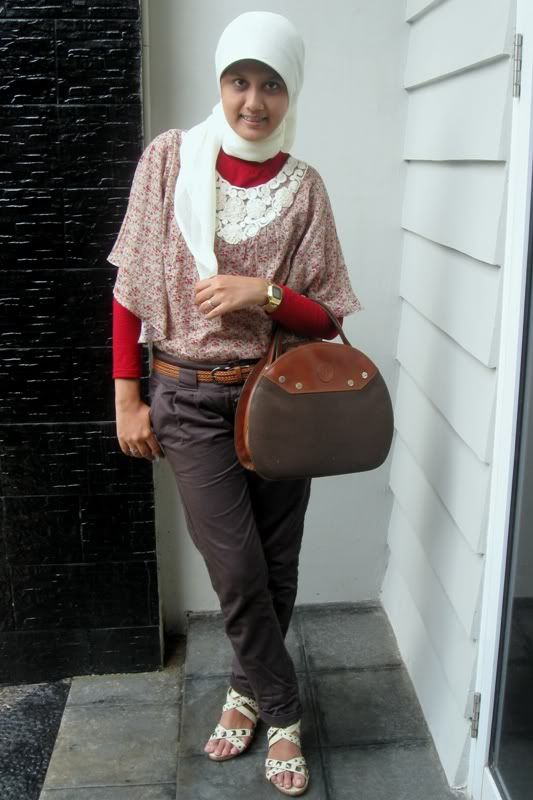 [Flowery top&long tee - Tanah Abang | Pants - Kochi | Bags&hijab - mom's | Shoes - Nably]
Look at the shape of the top!! I like it!! :D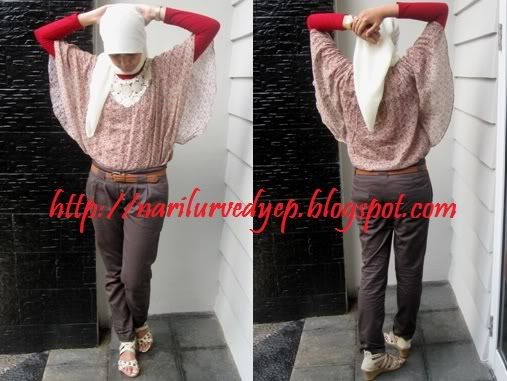 The detail look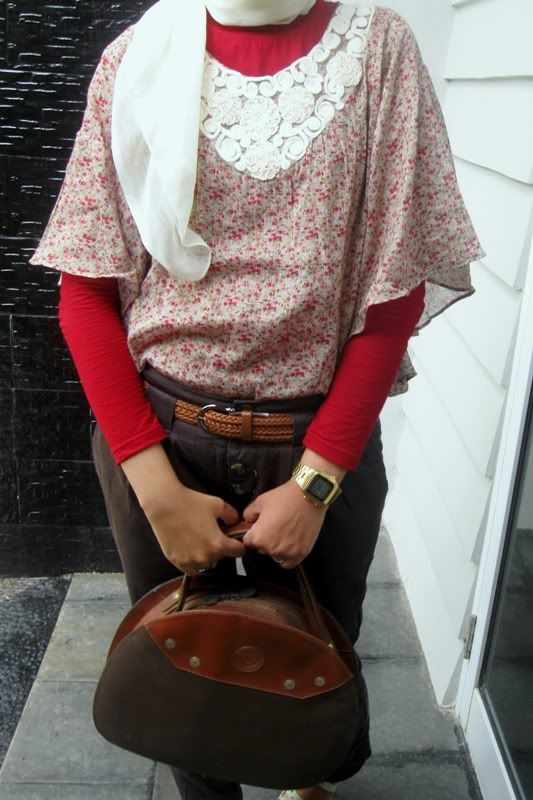 Thanks for reading and leaving a comment :)
I'm so sorry if I can't reply your comment yet..But, I really appreciate it and will reply it as soon as I can :)..because I don't have much time to blogwalking now :((..
I'm sending hugs and kisses to all of you friends and sisters!!